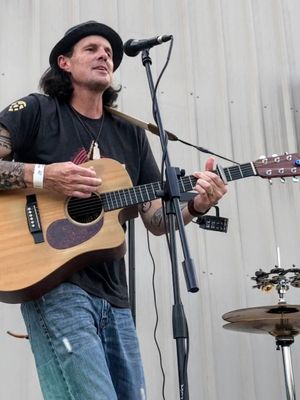 Bio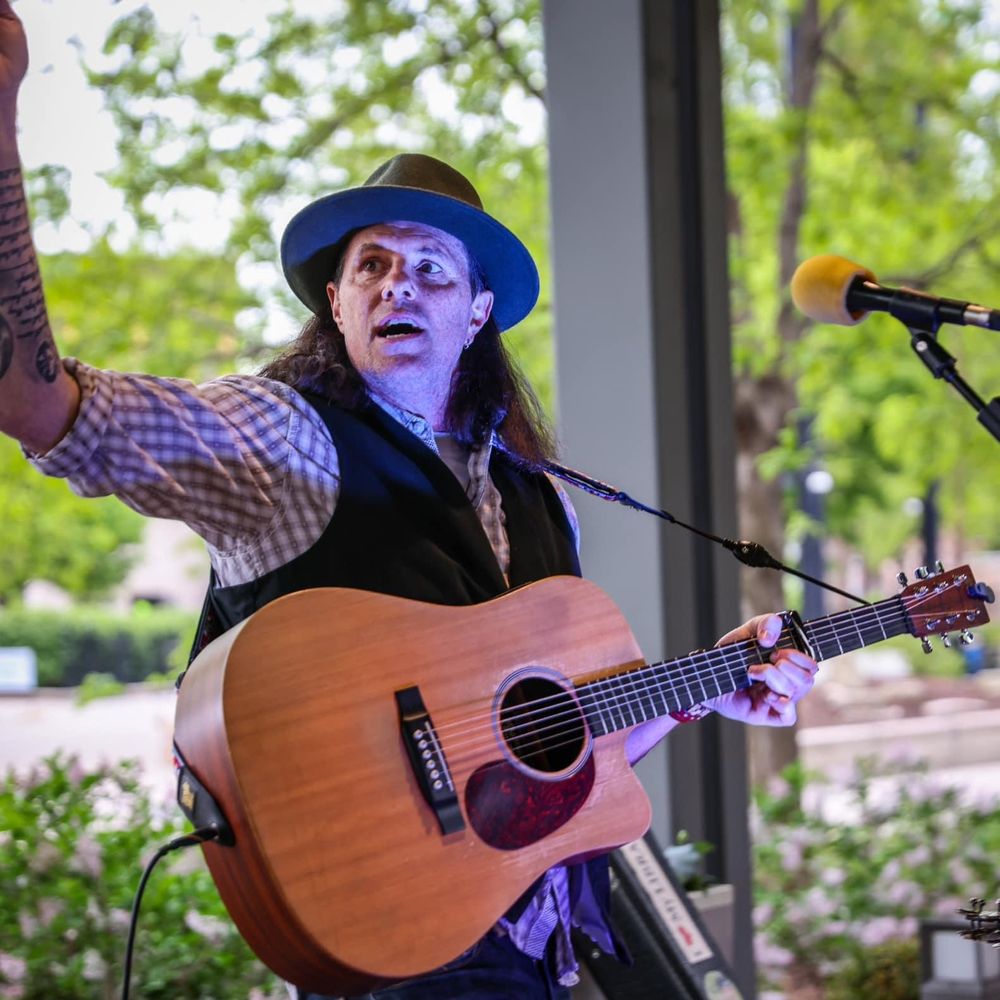 Gary C. Bertsch
Musician, singer/songwriter
Gary Bertsch was born, raised, and resides in Northern Kentucky (just a few miles south of Cincinnati). Gary is a singer songwriter, musician, and story teller. Fans have described Gary's live performance as an authentic, heartfelt, interactive experience. Gary performs solo and with The Blamers. He has released two full length albums, an EP, and multiple singles.
Gary sings, plays rhythm guitar, as well as percussion. In 2012, he released his first album, Blame Bertsch, and his second, The Bear, in 2019. He released a single, Hot Dern, in the fall of 2021 and released his EP, Hot Dern vol. 1 in May of 2022. Gary released the single, Good Standing (With My Local Library) on March 24, 2023.
Gary has performed at Fountain Square (Cincinnati), Washington Park (Cincinnati), MOTR Pub (Cincinnati), Arnold's (Cincinnati), Alexandria Brewing Company, Sis's (Newport), Oktoberfest (Covington), Greenhills Harvest Fest, Brettaroo music fest, The Southgate House Revival, Streetside Brewery, Ft. Thomas Merchants & Music Fest, and Evans Orchard. Gary Bertsch & The Blamers have appeared on Radio Artifact and performed live on air on WOBO FM 88.7.
Gary was a lover of nerd culture before it was cool to be a lover of nerd culture. His nerdness extends, but is not limited to: Star Wars, Star Trek, Lord of the Rings, Harry Potter, The X Files, Dr. Who, reading, writing, and professional wrestling. Gary is also attempting to memorize every line from The Big Lebowski. "Strikes and gutters, ups and downs…life goes on, man."
To book Gary, please email:
garybertsch29@gmail.com